From October 1 to October 9, 2016, Wrocław hosted the sixth edition of the Equal Rights Festival organized by the Culture of Equality Association, with its culminating event being the Equality March (October 8).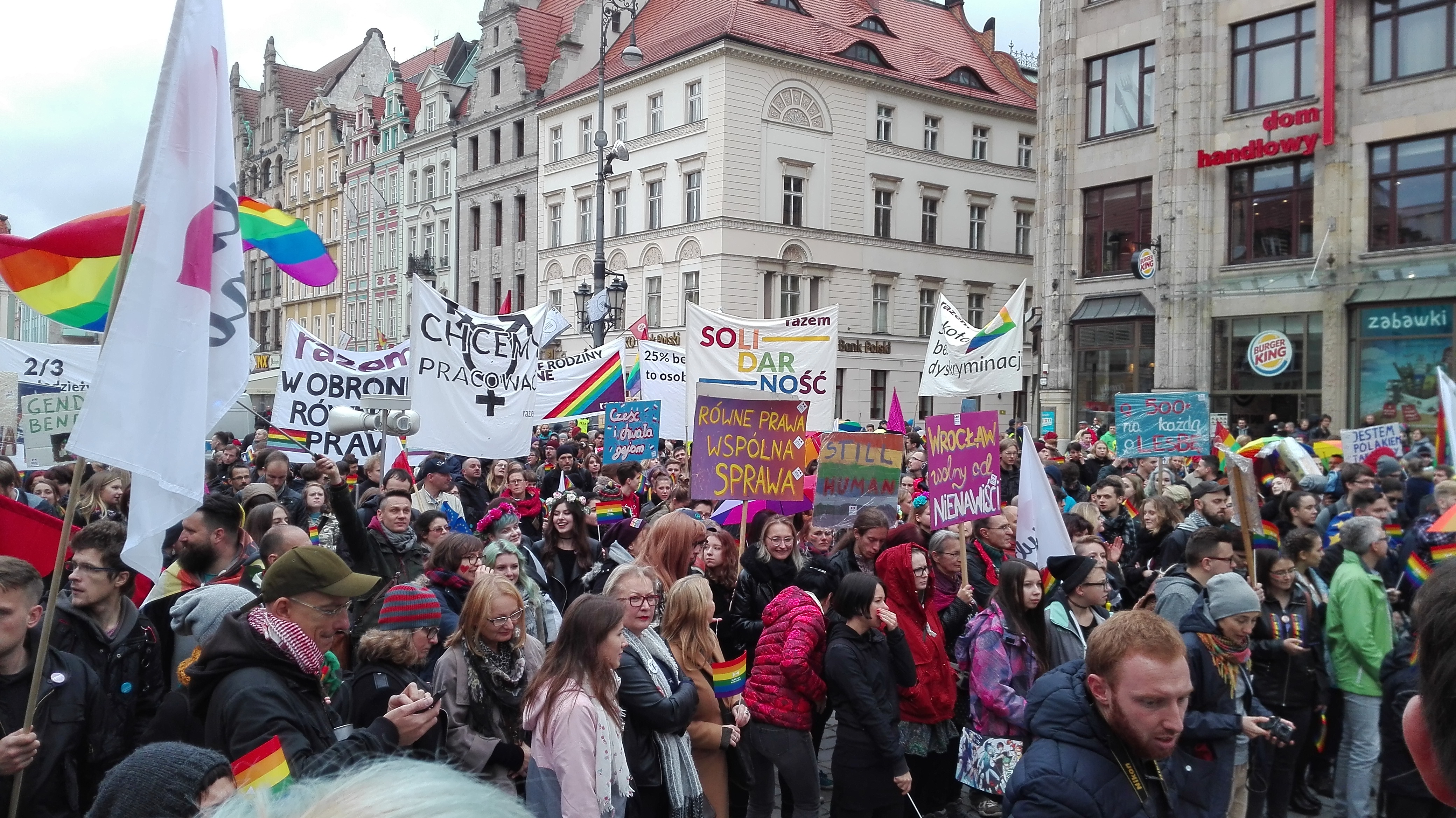 This year, about 1,000 people marched the streets of Wrocław; the LGBT/Q, academics and people of culture, representatives of NGOs, journalists, friends and circles supporting actions against homophobia and all kinds of discrimination.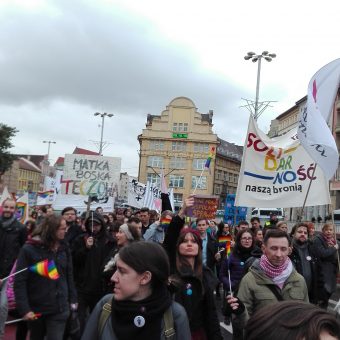 This year's catchphrase of the March: "No culture without equality", refers to the current political situation in Poland.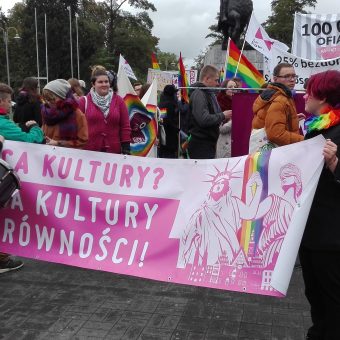 It is an expression of disapproval and objection to politicization of culture, implementation of censorship, lack of reaction on the part of the authorities to hate speech, as well as xenophobic and homophobic attitudes and actions. Opposition to the attempts at tightening up the existing anti-abortion law in Poland was also voiced at the March. A few hours before the March, Dariusz Paczkowski from the Klamra Association executed a mural in the backyard of Polish Theatre, depicting Magnus Hirschfeld – the initiator of modern sexology and one of the first leaders of the movement for gay rights.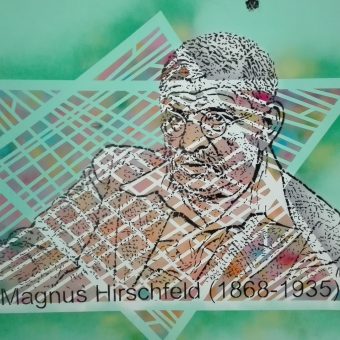 The performance was organized by The Jewish Association Cukunft.
During the ten days which were a manifesto of fight against homophobia, we could participate in lectures, discussions, film screenings, workshops, and concerts, all with the objective of shedding light on the situation of the LGBT community in Poland, and consolidating this community. They were preluded by a cozy Rainbow Family Picnic, attended by a few gay and lesbian families with their children. The Festival was an opportunity to remember important meeting places for gays and lesbians in Wrocław, as well as to organize a rainbow corporate meeting – a meeting of LGBT persons working in corporations.
In the Muzeum Współczesne Wrocław [Wrocław Contemporary Museum], there was a lecture delivered by Joanna Ostrowska, PhD, on Heinz Heger's "The Men With The Pink Triangle," and the history of persecution of non-heteronormative persons, especially gay men, who in the Nazi era and after World War II became victims of paragraph 175.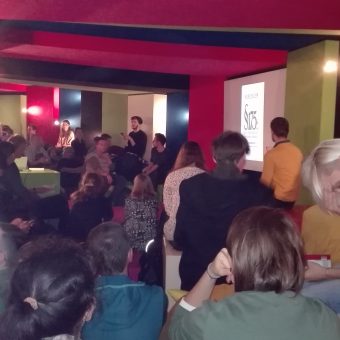 The Museum also featured a film screening of "Summer of Sangaile" directed by Alanté Kavaïté, followed by a discussion on lesbian relationships and decisions to come out. LGBT/Q persons could also share their experiences at Tajne Komplety (a bookshop café) during a meeting titled "Tolerance", hosted by Maks Zaleski, who shared the story of his own gender transition.
At Księgarnia Hiszpańska (a bookshop café), Sylwia Lou Kaźmierczak – the author of ComixGrrrlz.pl, and Hubert Sobecki – president of the Miłość Nie Wyklucza [Love Does Not Exclude] Association, talked about LGBT- oriented comics and video games. There was plenty of entertainment. Festival participants had a great time at a gig by Zdrada Pałki, which further fueled the atmosphere of rebellion against homophobia in Uff pub. After the March, an afterparty in HAH was held, featuring Mazy Mazeltov – a drag queen from Berlin.
For more information on the event and a photo gallery: https://www.facebook.com/events/498158867032926/
Katarzyna Majbroda
[Post written by DIVERCITY Wroclaw University]