It is a reality that among the asylum seekers and refugees who have fled their home countries to come to Europe there are also LGBTI asylum seekers and refugees. While there are no actual statistics available, in 2012 ORAM, the Organization for Refuge, Asylum, and Migration projected that globally there might be up to 17,500 LGBTQI people fleeing their countries of origin per year.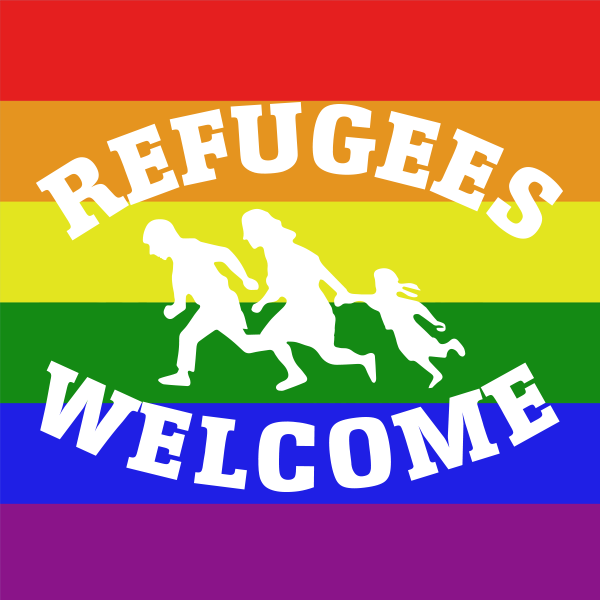 The intersection of being a refugee or asylum seeker and an LGBTI person means that the issues faced by this community go beyond those faced by people who don't share both identities.
Transgender Europe brought together a group of trans asylum seekers and refugees as experts to explore the needs of these communities, and to put together a guide of actions that can help organisations and groups seeking to offer support. Two main issues and best practices are put forward below.
Physical violence, sexual abuse, and transphobic slurs in refugee camps 
Fernanda Milan, a trans woman from Guatemala, explained that "they would not recognise my gender identity and they placed me with men. The consequences were catastrophic for me."
Some cities have started to take positive steps to safely house LGBTI refugees. Usually these safe housing spaces are only available in big cities like Berlin or Vienna. However in Nuremberg (Germany), with a population of around 500,000 there is also an LGBTI shelter for refugees. While the city of Bologna in Italy (population 375,000) just announced that they will be opening the first Italian centre for LGBTI refugees. Therefore, this is an option that can also be looked into by medium-sized cities.
Isolation and loneliness while waiting for refugee status
Farah Abdi, a refugee from Somalia explained that "LGBTQI refugees tend to be the most vulnerable among refugees. They are caught up between two communities. The communities they came to, which now shun them on the basis of populism and xenophobia. And the communities they come from, which are very homophobic and transphobic."
A supportive community can be extremely helpful to LGBTQI refugees who might be facing rejection from their family and friends at home. Asylum seekers from their own countries might also exclude them for being LGBTQI. For LGBTQI asylum seekers waiting to obtain refugee status in a small or medium sized city finding an LGBTQI community to support them might be very difficult.
The Queer Refugees Network Leipzig offers counselling, company, and a platform to LGBTQI refugees in this medium-sized city in Germany.  The QueerRNL provides solution-oriented strategies for refugees dealing with the intersections of being people or colour, queer and a refugee. They offer support and language mediation to refugees going to doctors, lawyers and institutions. Finally, they also have weekly meetups to connect LGBTQI refugees to each other.
To read about other issues faced by trans asylum seekers and refugees access TGEU's asylum resources on tgeu.org/asylum.
[
post written by DIVERCITY partner Transgender Europe
]